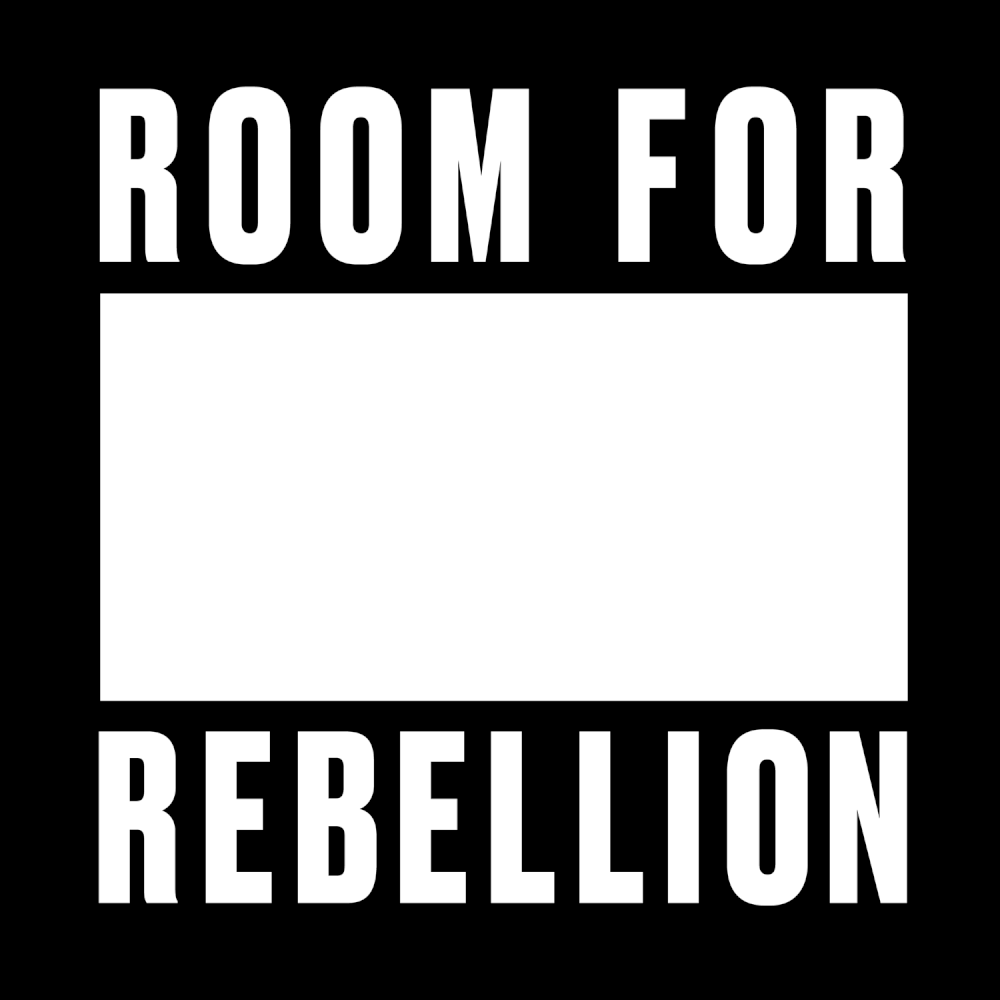 **** this article was originally published in January 2017, we've reposted it because it's an important read****
It's 2017 - and yet here we are. This amount of heinous shit  happening concurrently hasn't been seen since Top Gear and Downton Abbey clashed on Sundays. We truly are the new custodians of a dystopia in-progress - or at least we could be if there weren't groups like Room for Rebellion collectively slapping us around the face and telling us to wake the fuck up every now and again.
This Thursday - they run an important party, fundraising in solidarity for Repeal the 8th. We've asked organiser Isis O'Reagan to tell us more about the party, and why it's so important we show support. 
Hi Isis, for those not aware, what is the 8th amendment and why do you and many others support its repeal? 
The 8th Amendment is an antiquated and draconian law in Ireland which refuses safe legal abortions to women. They are illegal in all instances except if the woman is suicidal. This is a violation of human rights.
I want to see the repeal of this misogynistic law because Irish women deserve autonomy over their bodies, they deserve choice. This should be a personal decision not a state decision. The reality is that eleven women a day travel to the UK for a safe abortion - this is traumatic and costly. Banning abortions does not stop them from happening it just makes it more unsafe for those who do procure them.
Could you give us a little background on how you got started in the movement? 
Savita Halappanavar died of multiple organ failure and a cardiac arrest due to sepsis after being refused an abortion to a non viable foetus. Even though her amniotic sac had ruptured the doctors over looked her condition to a doomed foetus with a heart beat that wouldn't ever survive - they had hoped for a spontaneous miscarriage.
She was refused the abortion as the law favours the foetus over the mother. This happened in my local hospital in Galway. I was devastated for her and her husband Preeven. This was in 2012 and I always felt at a loss not being able to help in any way living here in the UK. Growing up in Ireland reproductive care wasn't free and sexual education was scarce - which is appalling and damaging for girls and women. When I moved here I started to notice to the true scale of the injustices.
I had met Hannah Little through a mutual friend from Dublin - she's been one of the key young women to start the London Irish Abortion Rights Campaign and tagged along to the first meeting in November. It feels great to be a part of a community that can help family and friends back home and together we will all contribute to the revolution of Ireland's constitution.
We heard about the dreadful case of Ms "Y". Stories like this bring these issues into the forefront, but is abortion still a hard subject to bring up in Ireland? Do you think attitudes are changing?
Ms Y's case is appalling and heartbreaking. Ms Y was an asylum seeker who was raped in her home country and tried to seek an abortion in the UK but was arrested during her attempt to leave. She was suicidal and went on hunger strike - the state forcibly hydrated her and she delivered at 25 weeks gestation. To think of the trauma she has already been through. The state failed her. 
It's very topical and the REPEAL project are shouting loudly for all to hear. I feel the taboo is shifting and a lot of women are coming forward and speaking about their experiences. Although of course if you are procuring an abortion or abortion pill I fear women are staying quiet until after due to fear of prosecution.
In 2015, the state detangled from the church with same sex referendum - this was fantastic progress and the Irish government should allow their people to decide again. 
What opposition does the Repeal movement have to deal with and who has reached out to show support?
The Anti-Choice brigade of course but personally I haven't had any run ins so far!! 
I think the DJs giving their time and talents is wicked, it wouldn't be possible without them and everyone is so passionate to affect change. Thris from Worldwide FM had me on the waves chatting about R4R and spinning tunes so big up him and everyone at Worldwide!! 
Gaining support from Anna Cosgrave's REPEAL project and Strike 4 Repeal has been immense - we're all in this together and we all support one another completely. 
​​
What are your hopes, if any, for Ireland's Citizens Assembly?
Citizens assembly is a slow and drawn out process with only 99 people present - that's not enough. That's not a referendum. 
Break down the club nights for us - hows it all going to work?
SO! We've got two nights happening simultaneously in London, here at Rye Wax and in Wigwam, Dublin! Eight DJs repealing the 8th Amendment with the help of our pals and collaborators Keep Hush we will be streaming the events into each other. I want Dublin to see that we stand and dance with them in solidarity.
Selector-especiale Saoirse heads Thursday's bill alongside Re:ni, Madison Moore & Rory Bowens
The line up is amazing - we've got the incredible SAOIRSE, re:ni, madison moore and Rory Bowens in London and Cáit, Genjii aka Dreamcycles, CAILIN and H. O'Dea in Dublin. It's going to be insane!
Any plans for future nights?
100%!!!! With Trumps Global Gag rule it is now more important than ever to fight for women's reproductive rights. I want to fundraise for Women on Waves, Planned Parenthood and more. We've seen the consequences of an echo chamber so let's all be pro-active and stand up against patriarchal and discriminating laws worldwide, other people need our help and there's nothing stopping us from making a difference. 
If people want to know more, or maybe help out in some way, where should they go? 
They can donate directly to ARC and the coalition here >>
http://www. abortionrightscampaign.ie/get- involved/donate/
http://www.repealeight.ie/ donate-now/
if anyone wants to get involved in the future HMU - room4rebellion@outlook.com
Thanks Isis, Room for Rebellion is 10-2.30am, Thursday 2nd February 2017 at Rye Wax in London & Wigwam, Dublin.